Description
Pipppiads Group Buy
+ What is PiPppiADS?
PiPiADS is the largest searchable database of TikTok ads in the world. Using PiPiADS's unparalleled array of data, discovering the ads you need to see becomes a simple task.
+ Why should you use PiPppiADS Group Buy?
Find best-selling products.
Discover hot selling products from promotional videos on Tiktok and verify hot items along with promotional data of that item
You can Research all the hot strategies of others
Analyze advertising data of all ads and learn competitor's advertising strategy through views, likes, ad duration, etc.
Access millions of quality brochures
Get lots of inspiration on brochures, ad copy, and more. from the ad library and stay up to date with the latest ad market dynamics
+ Main features of this tool
View Ads per day: 1000 (Share for 10 users)
Display ad list: 3000
View 1000 advertisers per day (Share for 10 users)
Filter: All
Collection: 5000
Advertiser's Collection: 5000
Compare original price and general purchase price PiPiADS
Original price when buying from the owner
PiPiADS does not publish the price list. You need to create an account and log in to view it. But don't worry. Group Buy SEO Tools took a photo of this content and posted it below.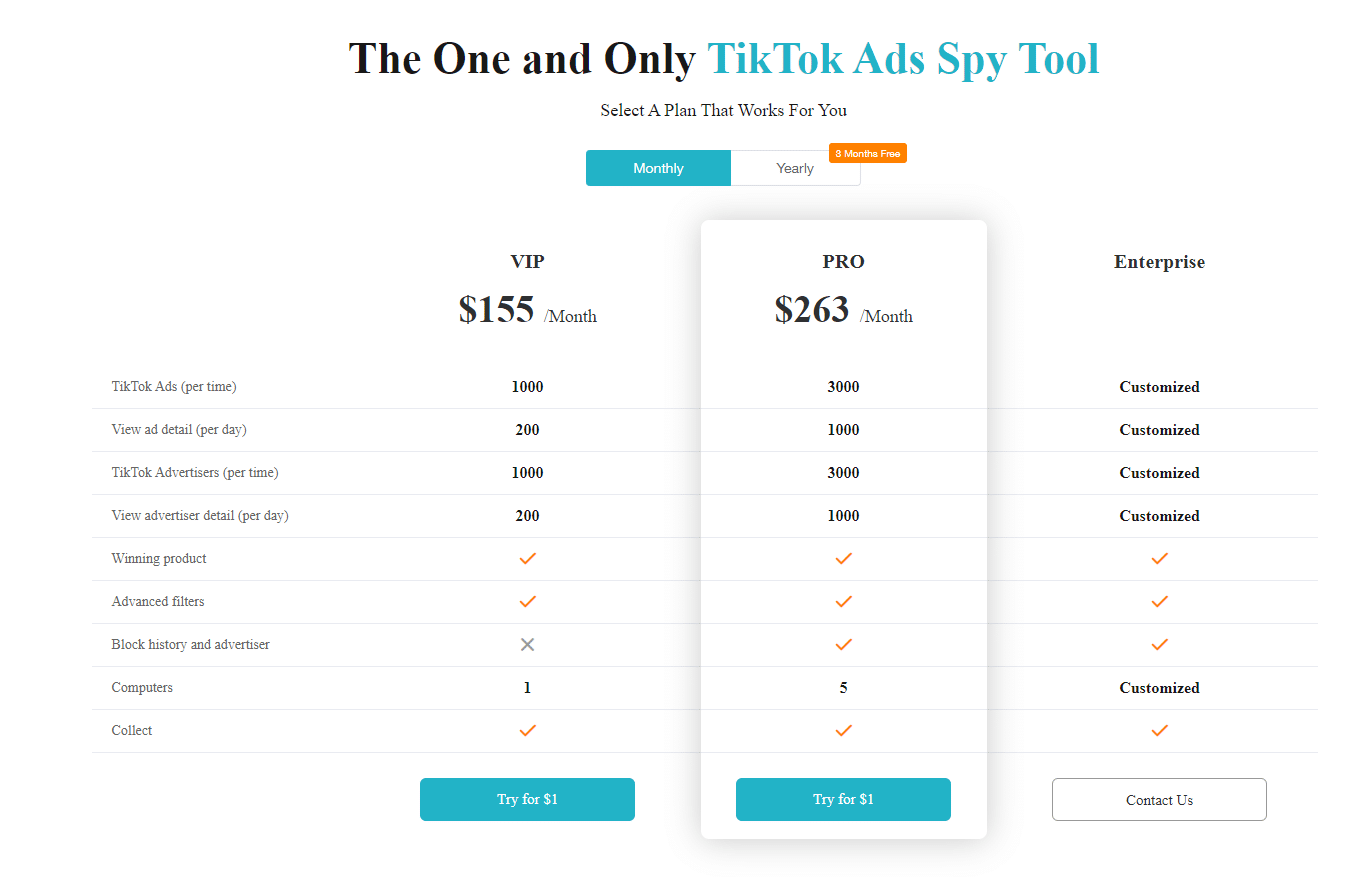 This tool offers a $1 trial version for new users, surprising. The Pro version costs $263/month and can be shared with 5 computers:
View ads daily: 1000 – Shared to 5 users
Display advertisement: 3000
1000 daily advertisers – 5 users shared
All ad filters are available in the plan that you have purchased on our website
Collection: 5000.
Advertiser Collection: 5000.
Sales consultant.
You can make full use of the Pro Version, this package is great for large ecommerce business owners and general PiPiADS tool buyers as it will help you grow your dropshipping business. no matter what niche it is.
What are you waiting for without buying it?
+ Price of PiPppiADS Group Buy
Understanding its high price, we have launched the tool pipe ads pro package at an excellent price, from only $4.95/month.
We have 1 plan for customers to choose from:
1-month package: $4.95/Month