Description
Terapeak is a leading provider of e-commerce markets. Terapeak offers software solutions designed to help retailers develop their online sales.
Terapeak offers both free and paid service options. The free membership provides access to useful business intelligence tools such as MySales Dashboard while paying for paid rentals provides access to powerful eBay market information tools.
Common applications for Terapeak include:
Study pricing (value of new condition goods and used for sale online).
Evaluating opportunities and identifying niche markets.
Competitive price research.
Sales performance and traffic monitoring.
Use Terapeak to research products.
After thinking about a certain product, we will proceed to use Terapeak to study whether the product has the potential or not. The way to think about the product you have presented, you can review it here. Back to Terapeak, you choose the product research section to conduct product research.
You type the keywords of the product you want to research into, choose the market you want to sell, usually I choose ebay.com or all eBay sites. Below is the filter, if you're going to delve deeper, fill in the information to filter details. Usually, I do not. After selecting the keywords and the market, for example, the product glue gun, you press the magnifying glass button to start researching. Wait a bit, Terapeak will return search results.
Terapeak will give you the most detailed statistics for the past seven days about the average price of the product, the price of the ship, the number of listings, the purchase rate, the number of products sold, the most sold price, the time any list will sell a lot …..
Let's analyze the example of Glue Gun (I analyze on ebay.com)

In the first part, you will easily find information on:
Average selling price: $ 7.86
Average ship price: $ 2.43
Starting price (with auction format) $ 1.21
Number of listings: 1293
Sales rate: 56.23% (products with a sales rate above 50% are good for war)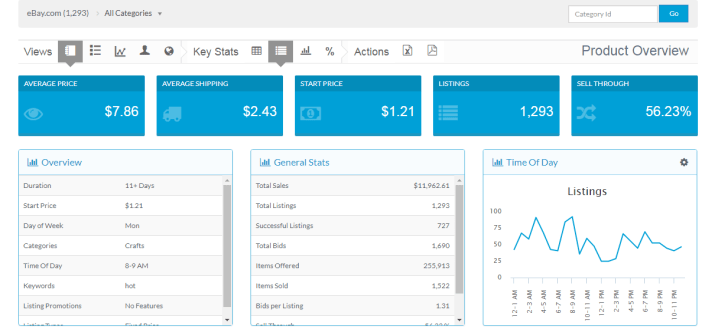 Scroll down. There will be charts.
Day of week: the day when the product list sold the most (floor to floor and the most was 2nd)
Time of day: list time to sell the most products: here posted at 2-3 am or 8-9 am, the most sold
Duration: how many days to post the product will sell: here is 11 days after the sale.
Categories: category where the product is listed the most
Pricing: The prices at which the product is sold – here $ 2-3.99 is the most sold
Keywords: keywords that are used most when the product list – here is hot
Listing promotions, listing type: The most commonly used listing type.
Highest price item: products sold at the highest price. You can click directly on the link to view those products.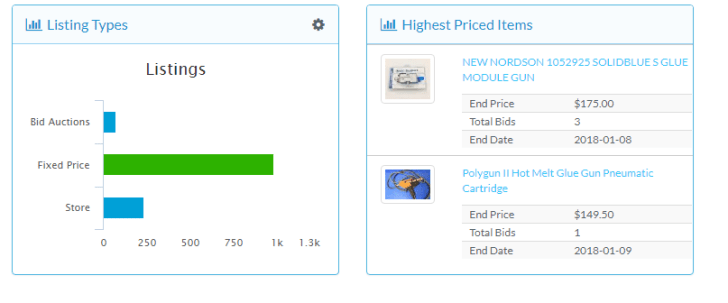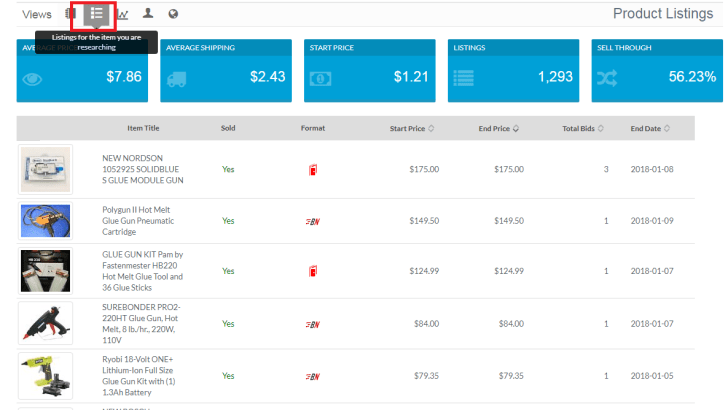 Above are some of the unique features of terapeak that we have introduced to you.
If you are interested in some product analysis tools on eBay. Then it would help if you did not skip zikanalytics. This is one of the perfect support tools on eBay that many people use