Ahrefs has recently (18th March 2022) Changed their Plans and pricings. Today We'll be showing you how they Charge and limit works.
Below is a video given ( in Bangla) How the total limit system works. We gave a brief explanation here so the video has been made to 10 minutes long.
In short The key points are:
On the older plans, Ahrefs used to provide separate limits for each feature. Like on Agency plan they used to provide ( 1000 keyword explorer , 1000 site explorer , 1000 content explorer searches) per day. So it is 90,000 searches in a month. Now they provide 500 Reports in a month. Each reports means, when you search in keyword/site/content explorer/batch analysis/domain comparison = 1 report is consumed. So, It depends on you How you will use those report credits. You can do 500 keywords search or site analysis or content explorer or batch analysis. each search consumes 1 report credits.
When you search a query it consumes 1 credit.
When you apply any filter on the results it consumes 1 credit. Check the below image. When you change/puts anything on the marked section it consumes 1 credit.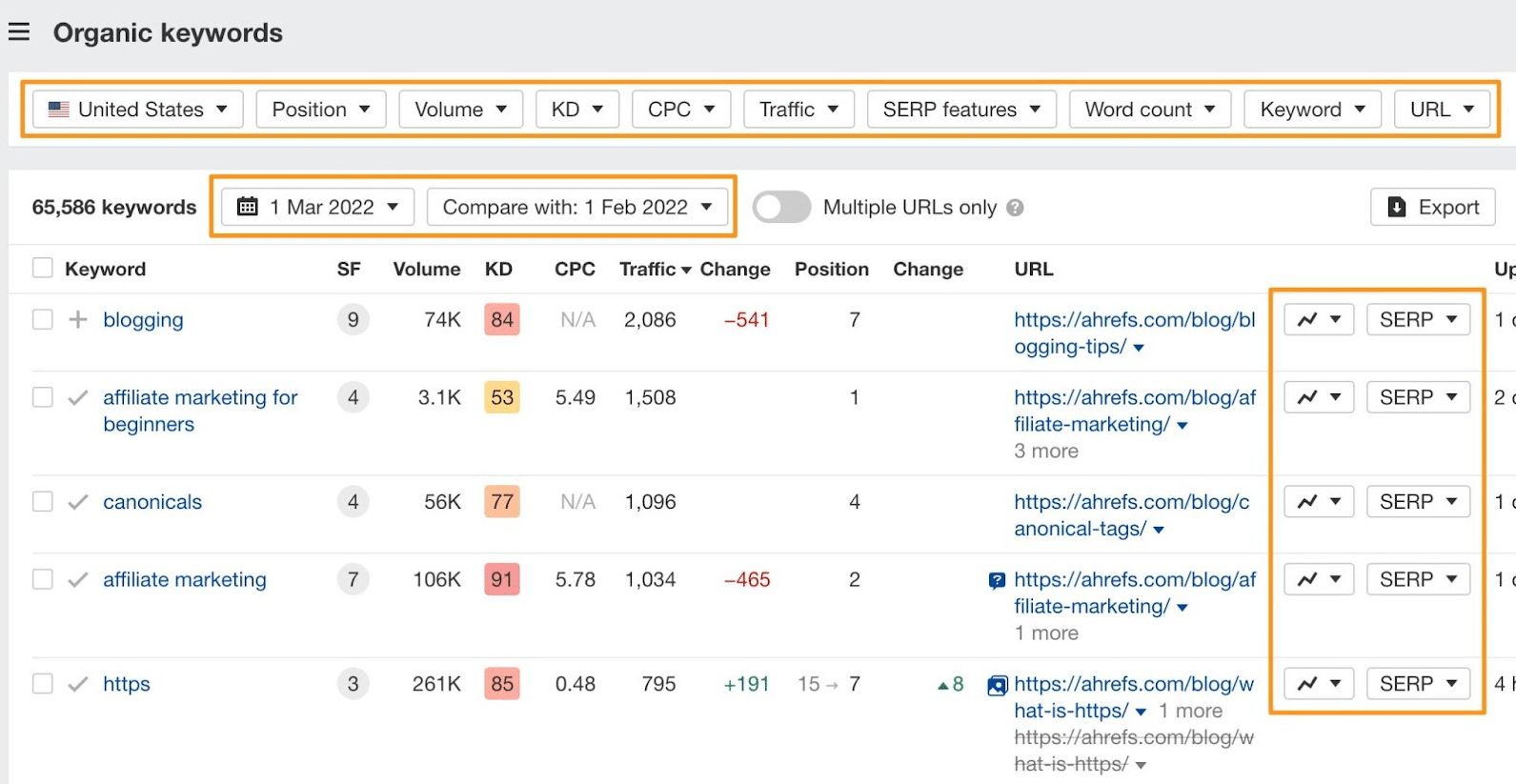 When you check on Serp/position (any chart that pops up with a result in a box) consumes 1 credit.
When you change any mode, It consumes 1 credit.
That is how Ahrefs now offers their Plans. More details can be found here (in English) => Click here
You might have a Que mind that, You bought it from us with the OLD limits and pricing. Why we are changing your limit now and not honoring the previous Plans? Here is the answer:
It is not us who are changing the limits. It is Ahrefs. If they change their Plans, it is effective immediately to all new and old users. Our part is just to give access and distribute the limits according to main pack's limit.
They just changed to monthly 500 reports from 70,000+ reports per month. Is that possible to for us to adapt with this ? No one can.