Quillbot Group Buy
What is QuillBot?
QuillBot is a tool to help you reinterpret English sentences, paragraphs, or articles (paraphrasing tool) based on artificial intelligence technology. In other words, QuillBot can help you create another English text with the same content as the current text.
You can use QuillBot in a web browser or install the QuillBot extension for Chrome, Microsoft Word, and Google Docx.
QuillBot has a free version and a paid version with more features, helping users perfect sentence syntax, excellent English text with equivalent replacement words. QuillBot will help users do this in the fastest and most efficient way with just one click.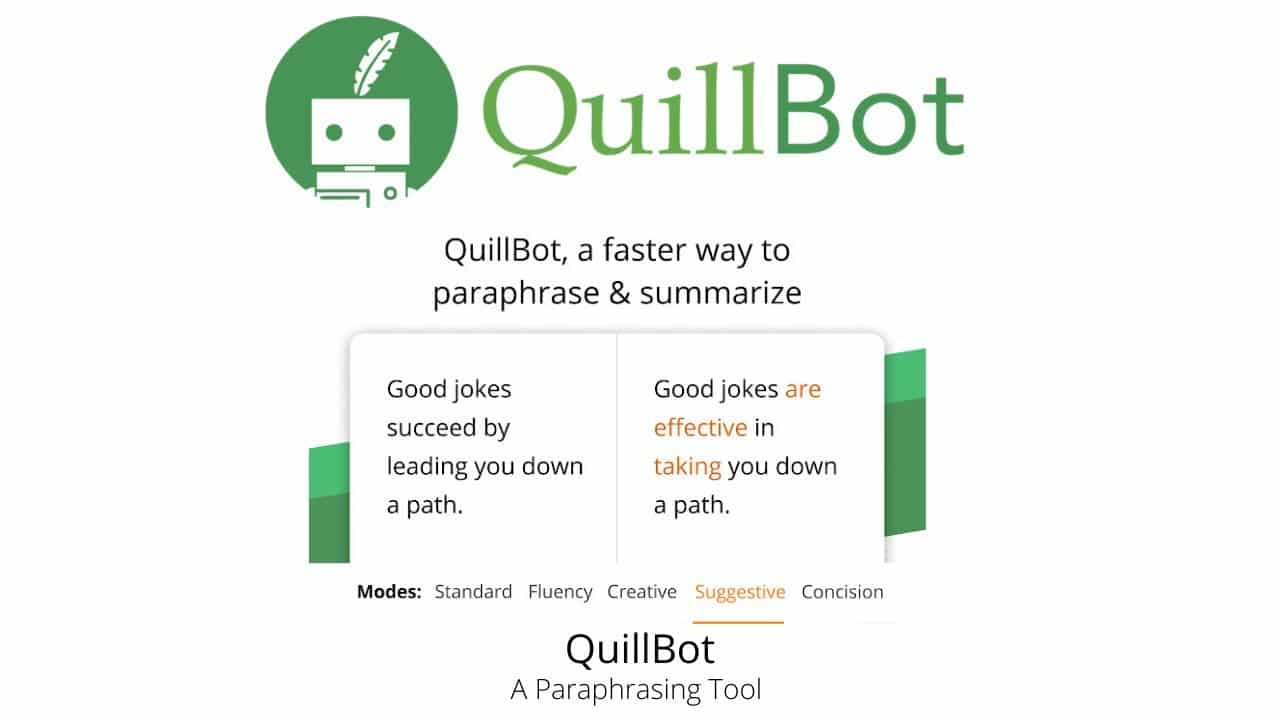 Instead of searching for individual English words to replace, you need to put a paragraph or a sentence in the QuillBot editor, click on the Quill It button, and there will be a new sentence or a section of text with the words. Suitable replacement. If you are not satisfied, you can press the ReQuill button to let A. I continue to edit and improve.
There is no need to install it on the computer, QuillBot works on the browser, so it does not take up installation space and has a fast word processing speed.
For those who are "struggling" with English exams, such as IELTS, QuillBot is a website that helps you paraphrase vocabulary and sentences most effectively. Because as you know, one of the factors affecting test scores is the ability to use English words with equivalent meanings.
QuillBot. Sentence Editing Modes
Standard Mode
This is the standard model, which helps modify sentences and paragraphs but keeps the same meaning. This is the most commonly used, most popular feature of QuillBot. Because most users expect to express the content they want to write in better, more accurate words?
Fluency Mode
This mode will improve the fluency of English sentences and paragraphs by correcting grammar errors. Selecting this mode, your sentences and paragraphs will be checked both for suitable word substitutions as well as for punctuation errors.
Suggestive Mode
This is the suggestion mode, which helps users to know and use equivalent alternative words. With this mode, English sentences will have richer expressions. However, users need to be aware of the semantic relevance in the context.
Creative Mode
This mode can change both the sentence structure and the words in the sentence. In other words, it will provide users with a unique copy of the content. However, if you are not confident about your English level, you should double-check before using that copy.
Decision Mode
This is also one of the most used QuillBot features. With this mode, sentences will be shortened, thereby improving the reading time of the text while still helping the reader grasp the text's content fully.
The outstanding advantages of Quillbot premium
The reason why Quillbot is quite popular is that this website possesses outstanding features and many distinct advantages below:
Free to use: Like other text AI apps, QuillBot also has a paid upgrade. However, the accessible version of this application is not too inferior to the upgraded version. Therefore, you should use the free version first to experience the remarkable features of this website. One note is that for the free version, the word limit. However, you can completely handle it by breaking up the input sentences to Quill It instead of typing a long text. The free version makes many users happy because there are no ads during use.
Has Paraphrase Level Adjustment: There is a Modes bar on the main Quillbot interface. Users can customize Standard or Fluency levels to adjust the Paraphrase word level. Or you can also use the level adjustment bar to implement this feature.
Look up equivalent words: QuillBot also has another plus point: as long as you place the mouse pointer on any English word in a sentence, QuillBot will display a series of suggested synonyms for replacement. This is considered an outstanding advantage of this application compared to many other paraphrase websites. Because other sites only show a few results in one test.
Information to know before registering to buy a QuillBot premium account
What can I use QuillBot for?
QuillBot is a tool to help you reinterpret English sentences, paragraphs, or articles (paraphrasing tool) based on artificial intelligence technology. In other words, QuillBot can help you create another English text with the same content as the current text. QuillBot is testing an English text grammar checker similar to Grammarly.
Is QuillBot difficult to use?
Is not. QuillBot is very easy to use. You need to paste the text into the text editor, select the mode that matches the text semantics, and then QuillBot will automatically generate a new equivalent text. You can refer to the detailed QuillBot review and instructions on the blog Group Buy SEO Tools
Where can I use QuillBot?
You can use QuillBot on chromium-based browsers (such as Coc Coc, Chrome, Edge, Brave…) or MS Word and Google Docs.
QuillBot Free or Paid?
You can use QuillBot for free (limit text length and execution). If you need to use QuillBot for longer texts and have more text customization features, upgrade to the QuillBot premium plan.
Where can I buy a QuillBot premium account?
You can sign up for a QuillBot Group Buy premium account directly with the provider. QuillBot currently supports payment via payment cards such as VISA/MasterCard and Paypal payment gateway.
Can I use QuillBot to check for plagiarism?
Is not. Quillbot does not have plagiarism check features like some other language tools like Turnitin, Grammarly, ProwritingAid, etc…
Is the QuillBot text reinterpreted correctly? Does it pass the plagiarism checker software?
QuillBot uses advanced artificial intelligence technology, so compared to other language tools, the text built by QuillBot has relatively high accuracy. However, nothing is 100% guaranteed. You still need to use your knowledge to double-check. QuillBot is not a way for you to pass plagiarism checkers, and the developer does not recommend it either.